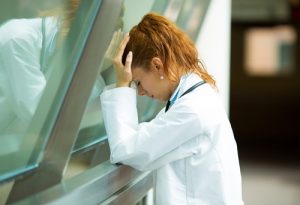 A new analysis of national data found that an estimated 795,000 Americans die or are permanently disabled by medical misdiagnosis every year. A doctor who misinterprets test results, fails to ask an important question, or treats a patient for something other than what they're suffering from are forms of misdiagnosis and medical malpractice. The serious fallout of substandard medical care has been highlighted dramatically in recently published research from a leading institution.
Medical Misdiagnosis: A Public Health Crisis
It is difficult to truly gauge the full scope of the public health problem that is medical misdiagnosis, but a team from the Johns Hopkins Armstrong Institute Center for Diagnostic Excellence has undertaken the first national estimate of permanent disability and death caused by diagnostic error.
Instead of focusing on only emergency rooms or primary care, as many previous studies have done, data was gathered from all clinical settings to more fully address the total of major harm done across multiple care facilities including hospitals and clinics. The methods used in the Hopkins study are noteworthy for leveraging disease-specific error and harm rates to estimate the overall total of nearly 800,000 harmed Americans.
The Biggest Medical Misdiagnoses
Many people want to know what their biggest medical threat might be, but they also hope to be under the care of the best doctors and healthcare teams available to them should any medical emergencies occur. Unfortunately, hundreds of thousands of individuals suffer at the hands of doctors and other medical professionals, experiencing vascular events, infections, and cancers – identified as the "Big Three" – which make up 75% of the serious medical harm.
Fifteen diseases account for just over half of the total serious harms but there are five conditions that cause the most frequent damage (38.7%) including:
Stroke
Sepsis
Pneumonia
Venous thromboembolism
Lung cancer
The top cause of serious harm from a misdiagnosis is stroke – a health problem that goes overlooked in 17.5% of cases.
Making Moves to Improve Stroke Diagnosis
Not surprisingly, the Hopkins researchers suggest that the diseases that make up the largest number of serious misdiagnosis-related harms should be the top priority for the medical community when it comes to developing, implementing, and scaling systematic solutions.
Error prevention can reduce the harm caused by misdiagnosis and medical malpractice. By reducing the most common diagnostic errors by 50%, researchers say, permanent disabilities and death could be reduced by 150,000 people per year.
Disease-based solutions have been developed and put into practice at Johns Hopkins to address a missed stroke and improve the ability of front-line clinicians to make an accurate stroke diagnosis, including:
Virtual patient simulators.
Portable eye movement recordings via video goggles and mobile phones for specialist remote assistance.
Computer-based algorithms to automate parts of the diagnostic process.
Diagnostic excellence dashboards to measure performance and provide quality improvement feedback.
What's holding every hospital and medical setting back from implementing the same? Funding. Diagnostic errors, according to the Hopkins researcher, are the most under resourced public health crisis.
If you have lost someone you love to medical malpractice and misdiagnosis, schedule a consultation with Thurswell Law to discuss your case by calling (248) 354-2222 today. Find out how you can get compensation. We do not charge any fees until we win.