Michigan Vacuum Birth Extractions Injury Lawyer
Vacuum Extraction Vaginal Delivery Injuries
Most births are successful and without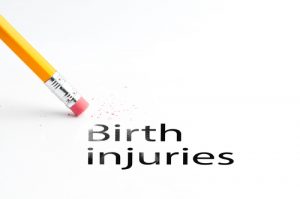 incident. Sadly, however, nearly 3 in 100 children suffer a Michigan birth injury.
Potential Birth Complications
There are numerous complications that can occur during birth. These include:
shoulder dystocia
breech presentation
delayed delivery
cord prolapse
fetal distress
Risks of Using Vaginal Delivery Tools
When the above complications arise, doctors may choose to use tools, such as forceps or vacuum extractors, to speed up the delivery and pull the baby out safely. However, doctors must use these instruments with extreme caution to prevent severe injuries to the baby.
Some of the vaginal extraction vaginal delivery injuries that may be caused by vacuum extraction include, but are not limited to:
skull fracture
brain damage
internal bleeding
bruises or abrasions on the head
developmental Delays
seizures
cerebral Palsy
The long-term effect of these vacuum extraction vaginal delivery injuries can be significant, hampering the physical and mental development of your child, and making life difficult for your entire family. The effects of the misuse of vacuum extraction can haunt your child for the rest of his or her life.
If your family has been affected by a birth injury caused by a negligent medical professional, it is only fair that you receive compensation for your additional bills and complications. Call the Michigan birth injury attorneys of the Thurswell Law Firm to learn more about your legal rights today. Call toll free (866)-354-5544 to request a free consultation about your case.