Michigan Umbilical Cord Knots Injury Lawyer
What are Umbilical Cord Knots?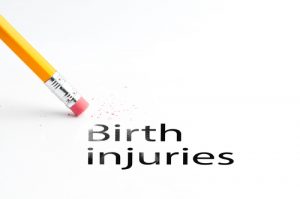 The umbilical cord, the lifeline that carries blood and nutrients back and forth between the growing baby and the placenta, can be compromised by abnormalities. Although many are not discovered until after the baby is delivered, some can be detected in-utero via ultrasound.
One percent of babies are born with knots in the umbilical cord. Some of these knots form during delivery when the baby is pulled through the loop of a nuchal cord. (A nuchal cord is one that is wrapped around the baby's neck.) Other knots can form during pregnancy when the baby moves around or when the cord is excessively long and prone to becoming tangled. Umbilical cord knots are often found in identical twin pregnancies due to the fact that the babies share an amniotic sac and their cords can become entangled.
As long as it remains loose and non-constricting, a knot should be harmless to the baby. Unfortunately, cord knots that get pulled tight can cut off the baby's oxygen supply. Miscarriage or stillbirth occurs in about 5 percent of pregnancies involving tight knots.
Proper Monitoring During Delivery

It is essential that all babies be properly monitored during labor and delivery. If the umbilical cord becomes knotted during labor or delivery, heart rate abnormalities should be detected on the fetal monitor. To prevent deprivation of oxygen to the baby (and subsequent baby damage), a C-section may be the best option for delivery.
Undetected Umbilical Cord Knots
Umbilical cord knots can be disastrous to an unborn baby. Sometimes, but not always, an umbilical cord abnormality can be discovered by ultrasound. It is critical that your doctor investigate any abnormality to ensure the best possible care for you and your child. Furthermore, it is the responsibility of your medical team to monitor your baby throughout the labor and delivery process so that emergency situations can be addressed promptly and correctly.
If you suspect that an undetected knot in the umbilical cord caused your baby harm, you owe it to yourself and your family to speak with a caring and knowledgeable team of legal professionals. At Thurswell Law, that is what you will find. Call for your free, no-obligation consultation today at 1-866-354-5544. We never charge a fee unless we succeed in collecting for you. We are here to help.