Michigan Subdural Hemorrhage / Hematoma Birth Injury Lawyer
Subdural Hemorrhage / Hematoma Birth Injury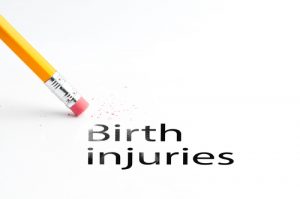 When a birth injury causes a brain bleed, the party at fault should be held responsible. A brain bleed, such as a subdural hemorrhage or hematoma, can cause a range of problems that will affect your child for the rest of his or her life. Conditions stemming from brain bleeds include cerebral palsy, mental disabilities, seizures, developmental delays, and more.
Causes
Under certain circumstances in the delivery room, the doctor might choose to use a vacuum extractor or forceps to deliver the baby. Unfortunately, this procedure can result in a subdural hemorrhage or hematoma, a common brain bleed birth injury.
Brain bleeds can also occur when a doctor encourages the vaginal delivery, instead of a C-section, of a baby that is in a breech position. Additionally, when the labor is too fast or too long, or if the baby is too large for the woman's pelvis, brain bleeds can happen. Essentially, whenever the baby is exposed to head trauma, there is the potential for a brain bleed.
Symptoms and Treatment
If a doctor suspects that a birth injury did occur during labor or delivery, he or she is responsible for monitoring the infant and running the proper tests to assess the extent of the injury. Symptoms to watch for include seizures, problems breathing, and changes in consciousness.
After the doctor has confirmed the subdural hemorrhage/hematoma, arrangements should be made to treat the injury based on the severity and placement of the bleed. It is important that your doctor run blood tests frequently and utilize saline and blood transfusions when appropriate. Lifelong disorders can occur if medical professional fail to recognize or treat a brain bleed. If you believe your doctor could have prevented your child's brain bleed or subsequent injuries, you may be entitled to monetary compensation.
Birth Injury Lawyers in Michigan
When your baby experiences a birth injury that requires medical attention or leads to a disability, call Thurswell Law. We will fight for you and your child's right to compensation. Brain bleeds can cause cerebral palsy, seizures, and developmental delays. Call Thurswell Law for a free consultation at 248-354-2222. You will not pay any fees unless you collect.