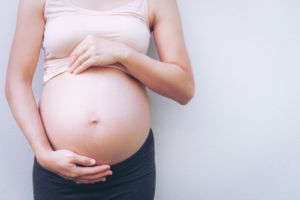 At least 30 states have avoided scrutinizing the healthcare they have provided to mothers who died before, during, or after childbirth. Some states have not studied these fatalities at all. This information comes from the extensive and continuing study on maternal mortality rates conducted by USA TODAY. Instead of considering that medical negligence is to blame for these deaths, too many state committees are pointing the finger at mothers themselves.
Who Is Responsible for Maternal Deaths?
Many of the state committees responsible for maternal death reports have emphasized a mother's lifestyle choices and societal ills as the contributors or causes of their death. What's to blame, they say? Smoking too much. Gaining too much weight. Failing to seek prenatal care. Cancer. Opioid abuse. Car crashes. Poor education regarding lack of seatbelt use and guns in the home. And, in Michigan, landlords were urged to make sure pregnant women's homes have smoke detectors.
In the USA TODAY investigation, however, it was revealed that thousands of American women have suffered life-altering injuries or died during childbirth because of negligence. Doctors and nurses and hospitals have ignored basic best practices that could be used to ward off tragedy.
The simplest measures, such as monitoring blood loss during and after delivery, providing appropriate and timely treatment for high blood pressure, identifying pregnancy infections, could have saved lives. Without oversight and correction, the sad truth is that women continue to suffer because of poor medical care.
Poor Oversight in Maternal Care
The federal government does not review maternal deaths, which could be indicative of why so many states do not feel the urgency to monitor this healthcare problem. The examination done by USA TODAY found that:
Less than 20 states study mothers' deaths to identify flaws in medical care, such as delayed diagnoses, poor treatment methods, lacking safety measures, and general lack of quality medical care.
Of the 10 states that hold the highest death rates, only four panels reported on flaws in medical care.
Over a third of all states have not studied maternal deaths at all. Nearly 1,200 pregnant women and new mothers died from 2011 to 2016 in the 18 states without review panels. Since these occurrences, some states have created review panels.
Hold the Right People Responsible for Medical Negligence
The executive director of the National Women's Health Network, a Washington consumer advocacy group, says "Don't tell me what was wrong with the women. Don't give me a list of whether they smoked or how much they weighed. Someone was taking care of the women. What did these people do?"
In the absence of review boards and panels that identify medical negligence when it comes to prenatal and postnatal care for mothers, there can and will be tragedy. For many families, the only recourse they have for their pain and suffering is to file a lawsuit of medical negligence against hospitals, doctors, and nurses – whoever the responsible party is and whoever's actions led to the injury or death of their loved one.
If you have lost a loved one to maternal death because of a doctor's negligence, or if you have suffered life-altering injuries because of poor prenatal or postnatal care, contact Thurswell Law for a free consultation. Our attorneys have the experience to get you the compensation you deserve. We do not charge any fees unless you collect. Call (248) 354-2222 today to schedule your consultation.