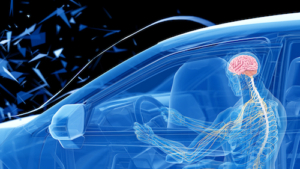 Airbags have been standard equipment in passenger cars since 1998 and in pickups, vans and SUVs since 1999. They were designed to help save lives, and by and large they have done so. However, many airbags were recalled because they malfunctioned and seriously endangered vehicle passengers.
In fact, between 1990 and 2008, frontal airbags killed more than 290 persons, though most of those deaths occurred before 1998. Additionally, over 80 percent of those killed were not properly restrained, according to the Insurance Institute for Highway Safety. Since then, airbags have come a long way. Many now have sensors to determine if a passenger is in the seat and the size of the passenger so as to minimize force when a child or smaller adult is in the seat. If it weren't for the defective parts sold by airbag manufacturers, the number of deaths caused by airbags would likely have dropped even more significantly.
Airbag Recalls
The most well-publicized airbag recall to date was the Takata recall. This recall affected over 41.6 million vehicles made by 19 automakers. Takata airbags were installed—for the most part –in vehicles with the model years 2002 through 2015. According to the Detroit Free Press, as of March 2019, over 300 people have been hurt and 24 people have been killed by Takata airbags.
In April 2019, the National Highway Traffic Safety Administration (NHTSA) announced it was expanding an investigation into another 12.3 million airbags. These latest airbags to come under investigation were made by TRW (now ZF-TRW) and were installed on six different makes of vehicles including Honda, Fiat Chrysler, Kia, Hyundai, Toyota and Mitsubishi in model year vehicles 2010 through 2019. Allegedly, these airbags fail to deploy in crashes and have resulted in at least eight deaths.
Additionally, on May 6, 2019, the NHTSA stated that it had received reports that side curtain airbags on the Mazda CX-9 could inflate for no apparent reason. Four people were injured in the two cases that were filed with the NHTSA. The model years affected are from 2010 to 2013.
While parts manufacturers should have excellent quality control standards, especially after the Takata fiasco, defective parts still find their way into new cars. Even if the airbag manufacturers never have a defective part leave their factories, you could still be hurt by an airbag that malfunctions. Parts only last so long before the materials they are made from start to break down. Metal rusts and plastic gets brittle.
Injuries That Airbags May Cause
Airbags that work properly save lives when you are in a serious accident. However, airbags that are defective or that malfunction could cause injuries and even death. Common injuries seen in airbag malfunction cases or defective airbag cases include:
Facial fractures;
Burn injuries;
Eye injuries;
Spinal cord injuries; and
Traumatic brain injuries.
All of these injuries have the capacity to be permanently disfiguring or disabling. Even if you don't think you are injured in the accident, it's always a good idea to get checked out by your doctor to ensure that the airbag didn't cause any injuries—even minor injuries that could develop into a more serious health hazard.
Depending on what part of the airbag malfunctioned, the airbag could even cause death. Airbags inflate with gas once the sensors detect a crash. Newer cars have sensors that determine if the driver or passenger is wearing a seatbelt and if the passenger is an adult, child or small adult and how far from the airbag the person is sitting. The airbag changes inflation force based on these and other factors.
What You Should Do After an Accident
If you were injured in a car crash, it is important to know what to do to get help for yourself and to preserve evidence that may be needed for a settlement or lawsuit. You should also educate your family members and friends in the event that they are injured or in the event that a loved one dies in a crash. You may be able to save yourself or your loved ones many stressful days by knowing how to handle the aftermath of a car accident.
Always have an emergency contact programmed into your phone. If you do not have a phone, or in the event that you forget your phone, always keep the emergency contact's information in the glove box with the registration to the vehicle so that first responders are able to find it. You might also keep a copy in your purse or wallet, as that is often the first place first responders look for identification.
If you are not able to move around, but are able to call someone, call your emergency contact to come out to the scene to get as much information as possible. That person may not be allowed on the scene, but if he or she tells first responders that he or she is the emergency contact, the person will know where they are taking you and your vehicle.
If you are able to move around, take as many pictures of the accident as possible—from all directions. Include some closeups of the damage, but not so close that investigators cannot tell what they are looking at. Make sure some of the pictures are from enough of a distance to show skid marks or other damage that might help your case.
Make sure that the tow company stores the vehicle in the same condition that it was at the accident. Don't let anyone do repairs on it or clean it. Should you need to take legal action, a crash analysis expert or automotive engineer must have the opportunity to inspect the vehicle before any repairs are completed, to determine if a part was defective.
Get yourself medically checked out. Once you do that, contact a Michigan defective airbag auto accident attorney to help you determine if you have a claim for compensation. Contact an Attorney for More Information.