Erb's Palsy Medical Negligence Compensation Is Available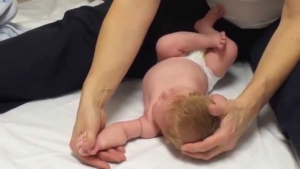 Heading into the delivery room, the last thing most parents think about are all the things that could go wrong as their child enters the world. Unfortunately, things can and do go wrong. Your obstetrician has the incredibly important job of guiding your child carefully out of the birth canal without injury. Though there are some factors that cannot be helped or that were unforeseen, in most cases, tragedy can be avoided and your child can be born without nerve damage and without the diagnosis of Erb's palsy.
Understanding Erb's Palsy
Unlike cerebral palsy, Erb's palsy is not a brain injury. Erb's palsy is, however, a birth injury, and it happens when the nerves of the upper arm are damaged. There are several reasons Erb's palsy can occur, including:
Awkward positioning passing through the birth canal.
Breech birth.
Large baby or excessive maternal weight gain.
Improper use of vacuum extraction or forceps.
Face-up delivery.
Any improper straining, pulling, tugging, or violent force can damage the nerves of your infant's upper arm during delivery.
What Is Your Child's Erb's Palsy Diagnosis?
The severity of Erb's palsy can vary. The worse the condition, the less likely a child will be able to recover from this birth injury, even with surgery and therapy.
Avulsion is when the nerves are ripped from the spinal cord. It is the most severe type of Erb's palsy and recovery is unlikely.
Neurapraxia is the mildest form of Erb's palsy and is damage to the nerves without tearing. This form of the condition can usually be recovered from with the proper treatment.
When an infant is diagnosed with neuroma, it means the damaged nerves have developed problematic scar tissue which impacts the nerve impulses.
Rupture is when the nerves are torn. While some surgery and therapy can help, recovery chances are low.
What Are the Symptoms of Erb's Palsy?
If your child exhibits any of the following symptoms, there is a good possibility that they have suffered nerve damage and could be diagnosed with Erb's palsy:
Holding the affected arm against the body
Unable to grip with the hand on the affected arm
Poor motor control
Limp arm
Full or partial arm paralysis
Undeveloped arm
Weak arm
Is It Medical Malpractice?
Birth is a difficult process, and many things could go wrong. The hope is that the obstetrician on call is experienced, focused, calm, and wise. You want a doctor who is ready to handle an emergency, prevent birth injuries from occurring, and keep you and your baby safe through delivery.
Unfortunately, not every family is lucky enough to have the most careful medical staff on hand for their child's birth. Improper use of equipment, distraction, fatigue, faulty equipment – any of these problems and more could cause a violent birth and, as a result, a birth injury like Erb's palsy.
If your child has been diagnosed with Erb's palsy, you need to know what all your options are for recourse. Though the condition, in many cases, can be treated and recovered from, some children are not so lucky and they must live their life with this disability. Erb's palsy also comes with many doctor and therapy appointments, which cost time and money. Do you have the resources to handle these demands?
If you believe medical malpractice or negligence have caused your child's Erb's palsy, contact Thurswell Law for a free consultation. There are no fees unless we collect compensation for your case.