Birth Trauma
What is Birth Trauma?
Birth trauma refers to a number of injuries that can happen to a baby during delivery. The term also encompasses long-term effects of the injury, often including damage to the brain.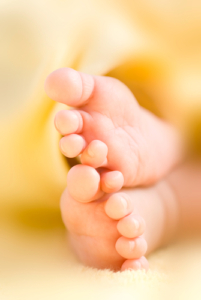 What Causes Birth Trauma?
Birth trauma is more common for babies that are larger than average, or are too large in relation to the size of the mother's pelvic region. In such cases, doctors may need to use forceps, a vacuum extractor or their hands to help the infant pass through the birth canal. If too much physical force is used, the doctor mishandles birthing instruments, or labor drugs are misused, injury to the baby's head, neck and/or shoulders can occur. The risk for birth trauma increases if:
The baby weighs more than eight pounds, 13 ounces
The baby is born before 37 weeks (premature)
The labor or delivery is difficult
The labor is prolonged
The mother's pelvis is of the wrong shape or size for safe delivery
The baby is in a breech position (head up with buttocks first during delivery)
What Are the Effects of Birth Trauma?
Injury to your baby can cause a variety of lifelong conditions, such as brain bleeds, hypoxic ischemic encephalopathy (HIE), cerebral palsy and Erb's palsy. HIE occurs when the entire brain is significantly, but not totally, deprived of the adequate amount of oxygen. Cerebral palsy is a chronic disability in an individual's nervous system, and causes abnormal posture and movement control. Erb's palsy is an injury to the nerves in the upper area of the arm, which results in paralysis.
Is There a Way to Reduce the Risk for Birth Trauma?
Babies delivered by cesarean section are less likely to have birth trauma, according to research. Make sure your doctor knows your medical background in detail and performs a regular physical; this will help them stay aware of any delivery risks. Any present risks, such as cephalopelvic disproportion (CPD) or shoulder dystocia, will likely lead your doctor to opt for a C-section to ensure safety for you and your baby. Call Thurswell Law for a free consultation.
For over 47 years, Gerald Thurswell and Thurswell Law have been obtaining justice for children and parents who are suffering physically and emotionally from birth trauma. Don't give up hope – call us today at 248-354-2222.