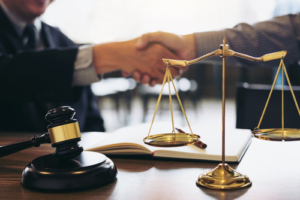 There is a reason personal injury lawyers encourage you to take advantage of a free consultation: Not every injury or situation warrants pursuing a case. This encounter can be frustrating and make you feel like you're not being treated fairly, but your Michigan personal injury lawyer wants to help you. Sometimes, the best help you can get is to not pursue your case – and there is always a good reason why.
1. Your lawsuit will cost you more than you will win.
You may feel like the only satisfaction you will get after your car accident or a surgical error or the wrongful death of a loved one is to file a lawsuit against the party you consider responsible. Your lawyer, however, sees the details of your case and can recognize when the matter will cost you more – financially and emotionally – than it is worth, whether you're after justice alone or monetary compensation too.
2. It will be difficult to prove negligence.
Your personal injury lawyer needs to prove four things in a negligence lawsuit: That the person or entity had a duty of care, failed to uphold this duty, caused an injury as a result of this failure, and the injury can be compensated financially. Without a clear path to negligence, your attorney may choose not to take on your lawsuit, though in some situations other matters can form the crux of your case, such as wrongful death or medical malpractice.
3. You have no chance of receiving financial compensation.
Your case may be easily proven and won in a court of law, but sometimes your Michigan personal injury lawyer can see that there is no way you will actually get a penny of that money. It isn't worth the time, effort, and emotional turmoil to put yourself through a lawsuit that is unlikely to deliver the justice and financial compensation you need and deserve.
4. Your injuries aren't severe enough.
Your lawyer does not want you to have suffered greater injuries than you already have from your accident or someone else's negligence, but it's necessary to prove that you have suffered significant damages: an ongoing physical injury, chronic pain, being forced to change jobs because of an injury caused by someone else, a major change to quality of life, the need for ongoing help, the inability to enjoy the things you once did. An experienced personal injury lawyer will see that a case like yours will be dismissed and not want to waste your time or their own.
Take Advantage of a Free Consultation with Your Michigan Personal Injury Lawyer
The primary goal of personal injury lawsuits is to recover financial losses and secure compensation someone for your pain and suffering caused by another's recklessness or negligence. If the statute of limitations on your injury claim has not expired, take advantage of the free consultation we offer at Thurswell Law.
Our personal injury lawyers are prepared to help you in every way possible, and our goal is to secure the financial compensation you deserve. Contact us to schedule your consultation with one of our experienced personal injury attorneys. We do not charge any fees unless you collect. Call (248) 354-2222 today to schedule your consultation.