Brain Injury Error
External forces such as car accidents, falls, and sports or birth injuries can cause a traumatic brain injury, or TBI. A TBI can also result from a brain injury error on the part of a medical professional. A traumatic brain injury can often result in long-term disability, affecting the sufferer's ability to work, drive, and perform other normal daily activities.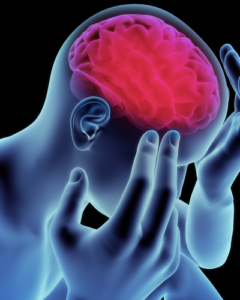 What is a Brain Injury Error?

Patients trust their medical providers to give them the care they need to stay as healthy as possible, and in the case of a brain injury, prompt diagnosis and treatment is critically important. If a doctor misdiagnoses or fails to diagnose a brain injury, the patient may not get the treatment needed. Specific errors made by medical professionals include both diagnostic and treatment errors:
Diagnostic errors
failure to identify a traumatic brain injury
failure to order the appropriate tests (CT scan or MRI)
error in communicating with other medical staff
error in following up and tracking test results
Treatment errors
lapse in treatment
utilizing an inappropriate treatment method
mismanagement of medication
inappropriate use of birthing instruments (in the case of birth injury)
When such errors occur, the brain condition can worsen and cause additional physical and emotional suffering, along with extensive medical bills. In some cases, brain injury errors on the part of medical staff can even be fatal.
Thurswell Law Will Represent You

When a brain injury error occurs, the victim and their family may feel helpless. The financial strain placed on the individual, in addition to the already present physical and mental distress, may seem unbearable. This is why the individual needs the assistance of an experienced medical malpractice attorney to hold the medical professional or professionals responsible for the pain they have caused. Contact Thurswell Law today for a consultation. We can help determine if you have a case and secure the financial compensation you need.