On average, 705 people die each year from a bicycle accidents that is caused by cars, trucks and buses in the United States. Severe brain injuries, paralysis and even death are the result of many of these accidents.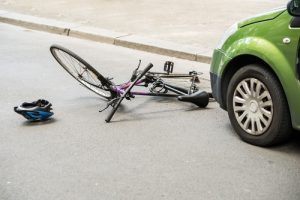 If you or a family member has been seriously injured in a Michigan bicycle accident, you may recover monetary compensation for:
Pain and suffering
Medical expenses
Lost wages
Emotional distress
Replacement services
Home modification
Mileage reimbursement
Attendant Care
If you or a loved one has been injured in a Michigan bicycle accident, call The Thurswell Law Firm toll-free 1-866-354-5544 for a free consultation.
Call us if you have been injured in a bicycle accident and need a lawyer in Detroit or anywhere in Michigan.