Anesthesia Errors
Anesthesia Errors
An anesthesia error occurs when a medical professional fails to provide proper medical treatment to a patient. This error, which may potentially be classified as medical malpractice, can cause the patient to suffer death, brain injury, or severe lifelong health issues.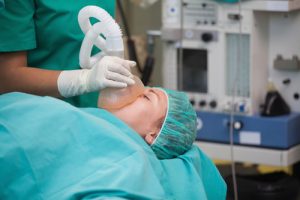 What is an Anesthesia Error?
An anesthesia error can occur when the anesthesiologist does not properly treat the patient. The following are some of the mistakes an anesthesiologist might make:
administers too much anesthesia to the patient
misuses anesthetics
uses defective equipment
fails to monitor the patient's vital signs
improperly intubates the patient
The anesthesiologist can jeopardize the patient's well-being even before the anesthesia is administered. Failing to learn the patient's medical history or inform the patient about risks involved, for example, may be considered medical malpractice.
What are the Effects of an Anesthesia Error?
Physical and/or mental damage can result from an anesthesia error. The following are just a few of the outcomes a patient can experience:
fluid in the lungs
brain damage
hypotension
spinal cord injury
heart attack
stroke
death
Thurswell Law Has the Knowledge and Experience You Need
If you or a loved one has suffered as a result of an anesthetic error, you may be entitled to monetary compensation from the medical staff who failed you. Thurswell Law can represent your family to negotiate a settlement or take your case to court. For over 48 years, our attorneys have helped victims of medical malpractice secure the finances they need. Call Thurswell today for a free consultation.